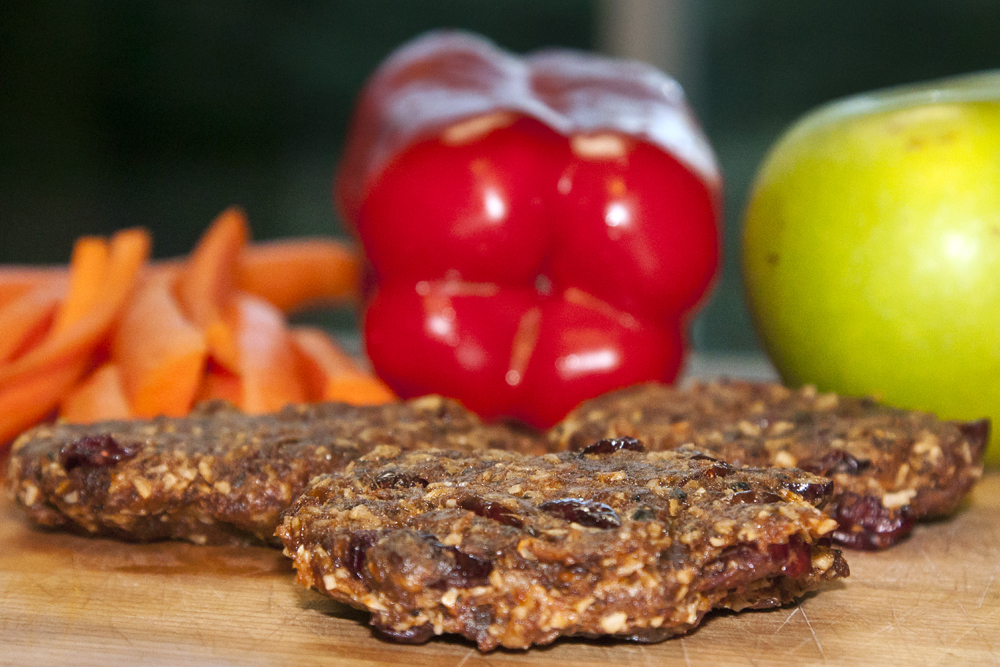 I love great finds for nourishing, on-the-go snacks and lunches. The only think I like more is when I work out how to make something in my own kitchen for a fraction of the cost of buying the original. And the only other thing I like even more than that, is when it is sooooo super simple (but don't tell anyone) and my raving family wants more.
So what is it? A truly portable, convenient and great tasting protein source compatible with your weight loss goals, your low-carb ketogenic diet, your anti-inflammatory diet… it's my version of the Epic spicy beef bar we love so well.
These completely passed "the Lunch Box Squad" taste test and "little helpers" crew.
makes 18-24 bars
Ingredients
1.5 pound lean ground grass-fed beef
1 pound ground buffalo chorizo
2.5 cups unsweetened coconut flakes
2.5 cups dried cranberries (fruit juice sweetened—everything else is cane sugar)
1-3 teaspoons salt
special equipment: food dryer

Preparation
Combine all ingredients in large mixing bowl and mix well. Use your hands; play with your food!
Mold into balls—about 2-3 tablespoons of mix per ball—and then flatten between your hands to make a patty.
Place patties, barely touching on dehydrator racks.
Dry for 24 hours at about 115 degrees F or until slow cooked through but not crisp.
Allow to completely cool and then put into a container to store in the fridge until ready to be taken for lunch, or snacks, or …
School lunches here we go!
Copyright © 2015 Marie Sternquist. All Rights Reserved