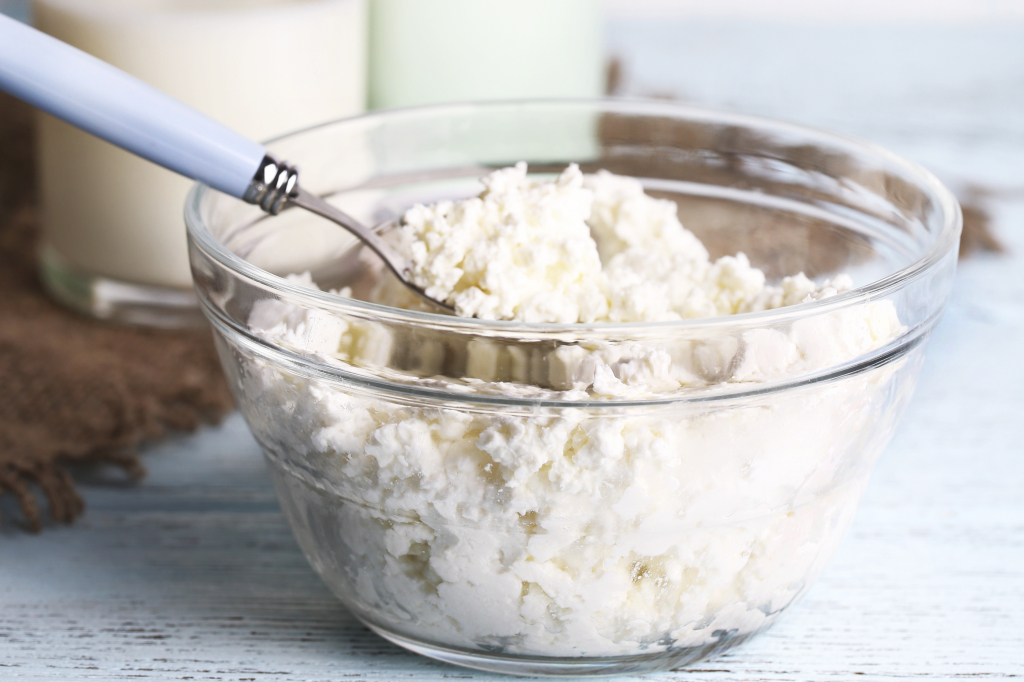 Kefir is so easy to make… you feed the kefir grains… you get kefir… day in and day out… Sometimes there's just extra! Put that bounty of un-smoothied kefir to use in cultured dairy-free kefir cheeses.
Here's the super easy beginner recipe: creamy kefir cheese.
Makes about 1½ Cups
Ingredients
2 cups Coconut Milk Kefir
cheese bag, cheese cloth, or other very tight weave clean cloth. In a pinch, I have even used an unbleached coffee filter set into my plastic kefir strainer.

Preparation

1. Pour the coconut milk kefir into the cheesecloth, cotton bag, or tight-weave towel.
2. Hang or set into a plastic strainer above a bowl or jar. Allow to drain overnight or longer, until it is as thick as you like.
3. Note: the clear liquid is the whey. Saved in a closed container in your refrigerator it becomes excellent starter for the various vegetable ferments in this collection.
4. Spoon or otherwise remove the finished kefir cheese into a new storage container. It has a bit more sour and stronger taste than standard cream cheese but I've found it works well in every recipe I've tried so far, even cheesecake.

Variations
Make kefir cheese into an herb spread.
Per ¾ cup kefir cheese, or so (you know how I cook… 😉 ), cream in:
1 tablespoon fresh parsley, chopped
1 tablespoon fresh basil, chopped
2 teaspoons fresh dill, chopped
fresh ground pepper, to taste
Delicious over Seeds Gone Crackers or Almond Sourdough Bread or…

Copyright © 2014 Marie Sternquist Cecchini. All Rights Reserved