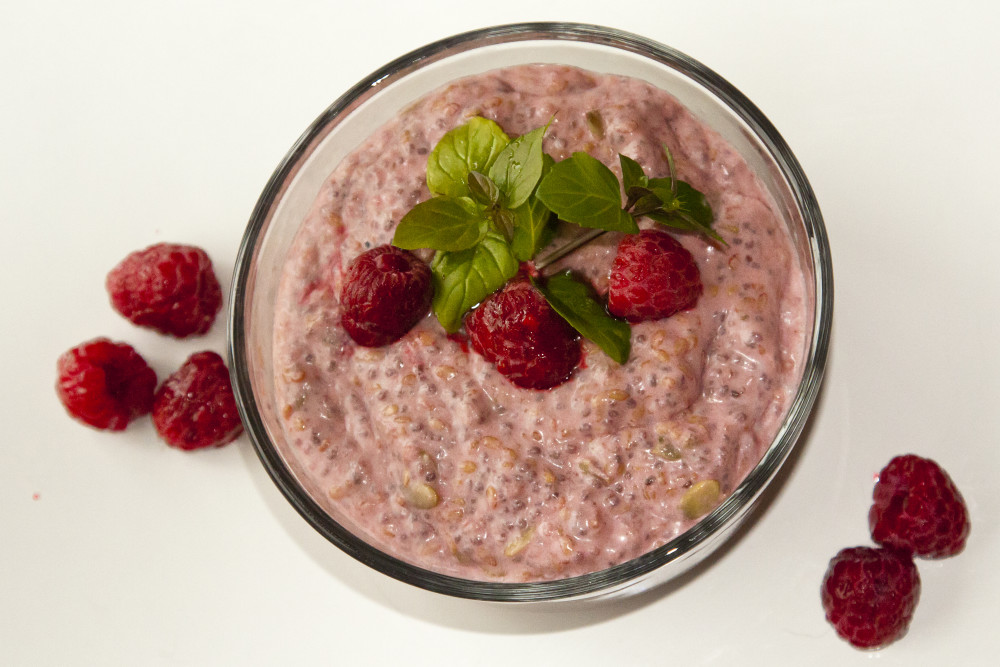 Serves 1
Ingredients
1 cup coconut milk kefir
1 cup raspberries or blueberries—fresh or frozen
2 tablespoons chia seeds
2 tablespoons raw pumpkin seeds
2 tablespoons flax seeds

Preparation
Blend the berries into coconut milk kefir. Use a blender to color the porridge as shown, or just stir well if you'd rather have fruit chunks.

Mix in the seeds.

Leave on the counter for at least 1 hour for the soluble fibers in these seeds to absorb the moisture and create a thick, pudding-like, porridge texture.
This is so simple and I love taking varieties for snacks, sending in school lunches…
Enjoy!
Copyright © 2015 Marie Sternquist Cecchini. All Rights Reserved