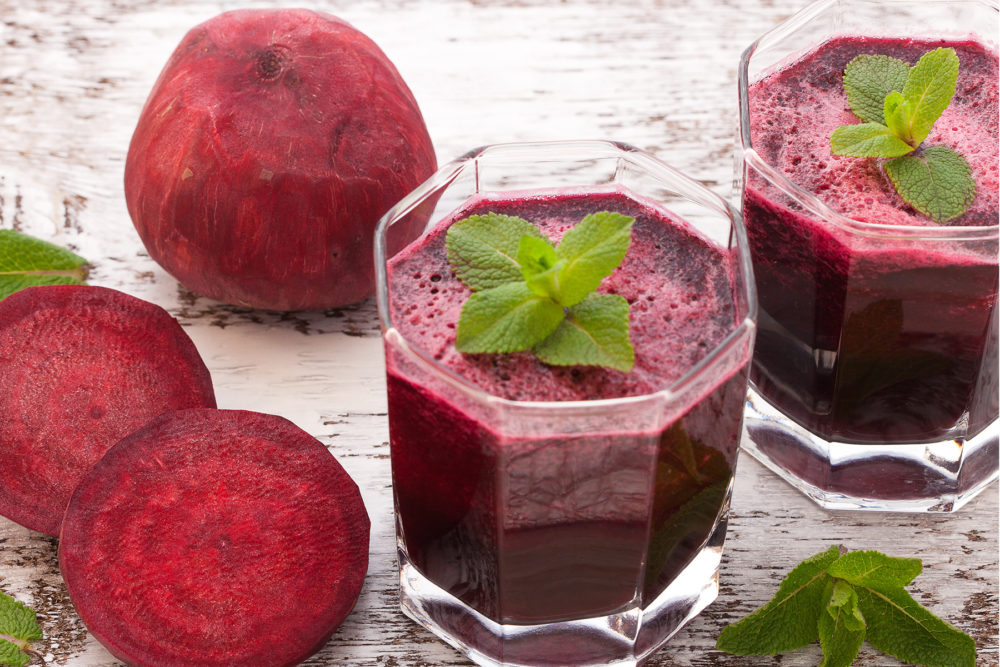 I boiled my beets to make… Think Pink (Beet) Pizza Crust or Roasted Beet Slaw or…
Can't I DO something with all those nutrients in the beet water? ABSOLUTELY! Make lemonade.
Makes 2 quarts
Mix Together
3-4 cups strained juice from boiled beets (about 3 large beets)
2 cups cooled hibiscus tea (brewed strong)
8 small lemons, juiced and seeds removed
¼ cup dark maple syrup
Filtered water to bring to 2 quarts

Pour over ice and add a wedge of lemon to serve. Delightfully refreshing!
Copyright © 2017 Marie Cecchini Sternquist. All Rights Reserved