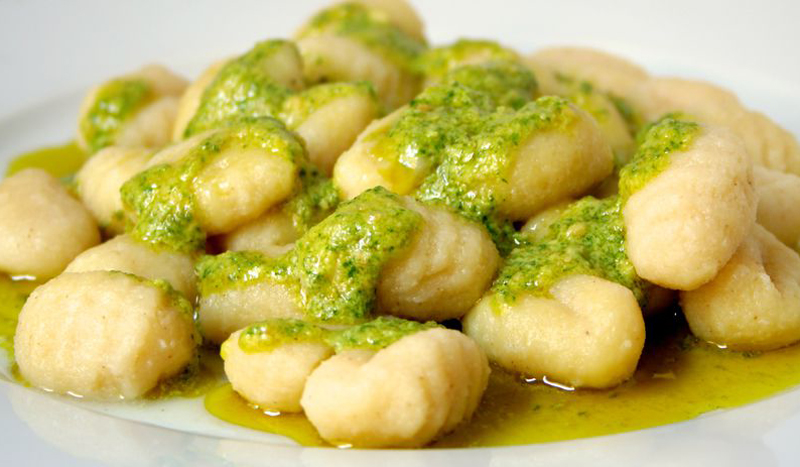 Serves 4

Ingredients:

1 pound broccoli tips
2 oz nitrate-free bacon, chopped (optional and also note: most bacon has sugar, just know this)
4 Tablespoons olive oil
3 cloves garlic, sliced
1 cup coconut milk (organic, unsweetened—canned is fine)

Preparation:
1. Clean the broccoli tips and steam until soft, about 12 minutes.
2. Drain broccoli and chop finely, set aside.
3. In a large skillet, fry the chopped bacon in olive oil.
4. As the bacon begins to brown, add the sliced garlic and saute briefly but do not brown the garlic.
5. Add the chopped broccoli and coconut milk. Cook, stirring frequently, for 10-15 minutes over med-high heat. The broccoli will fall apart and the sauce will take on a creamy texture.
Here at Our Nutrition Kitchen we serve this over gnocchi, and it sure is great over baked red or purple potatoes too.
Copyright © 2011 Marie Sternquist Cecchini. All Rights Reserved