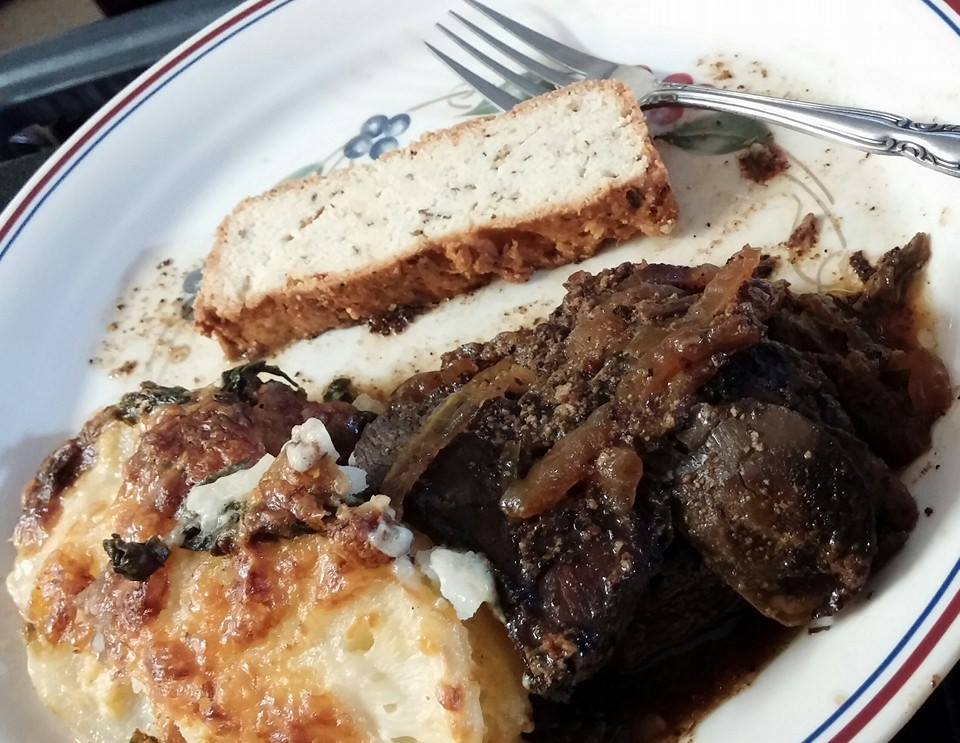 We're always looking for that buttery slice of baked heaven to accompany our meals. And to achieve our health, weight and daily energy goals… well seems I'm always wanting new ideas for grain-free breads… definitely no sugar… and with the right texture and yumminess 😛
My friend Denise believes anything can be re-made healthy. She's answered the call by gratefully donating a bunch of recipes to the OurNutritionKitchen community. Share your appreciation in the comments, below, where you can say Thank you for this unique spin on grain-free bread.
Denise also happens to be an extremely knowledgeable essential oils practitioner. Get her free newsletter here:
Makes 1 Loaf
Ingredients
3 cups almond flour
1 Tablespoon xanthan gum
1 teaspoon baking powder
1 teaspoon salt
1½ teaspoon Italian Seasoning
1 teaspoon Minced Fresh Garlic
¼ cup salsa or sun dried tomato pesto ( I used Fermented Salsa)
1⅓ cup liquid egg whites (Denise uses regular egg whites)

Preparation
Preheat oven 350 degrees. Grease a loaf pan and dust with almond flour.

In a large bowl, combine all dry ingredients.

In a separate bowl, combine garlic, pesto or salsa and egg whites.

Mix the wet ingredients into the dry ingredients until totally combined.

Put the dough into the prepared loaf pan, it will be thick. Smooth top of the loaf with a little water if desired.

Bake 55-60 minutes until a knife inserted into the loaf comes out clean.

Let the loaf cool at least an hour. Slice and serve.
Copyright © 2015 Marie Sternquist Cecchini. All Rights Reserved