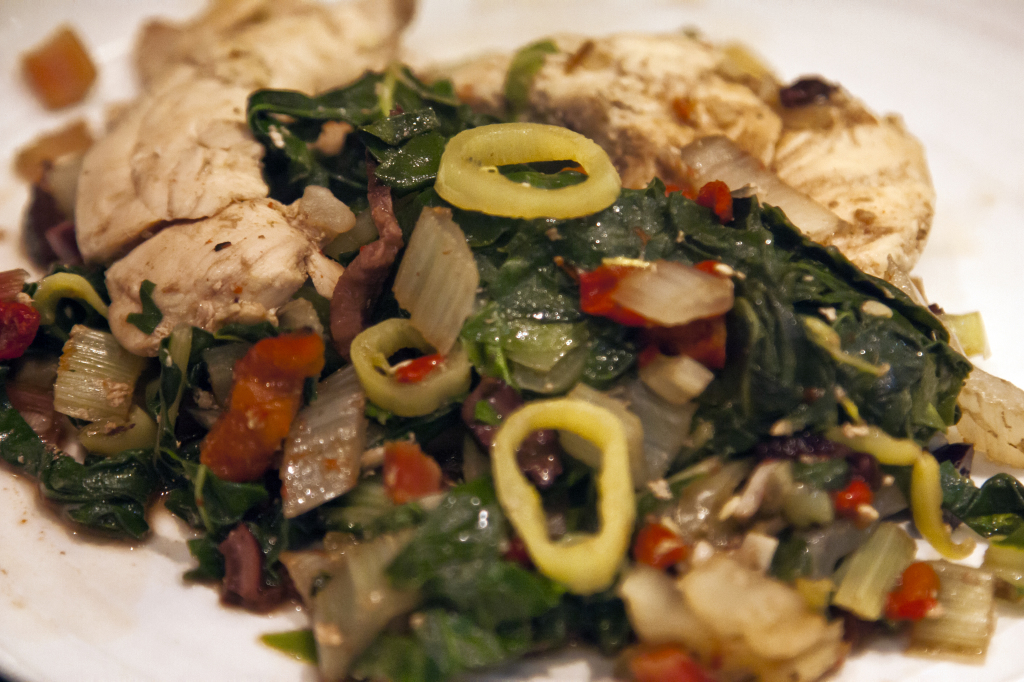 An unusual but fun flavor combination awaits you with this unique dish inspired by an end-of-summer Alaska garden. Choose your olives—the strong Peruvian Botija olives or the milder but rich Kalamata olives are both amazing. Add pungent and colorful peppers like yellow Hungarian wax peppers, or Annaheim peppers. And then choose whatever greens you have; this makes a delightful kale recipe, or chard, spinach, or mix them up.
Looking for a complete, fast, family-pleasing meal? Just add a healthy protein like free-range organic chicken tenders (shown) or even a sprouted "pseudograin" like buckwheat groats.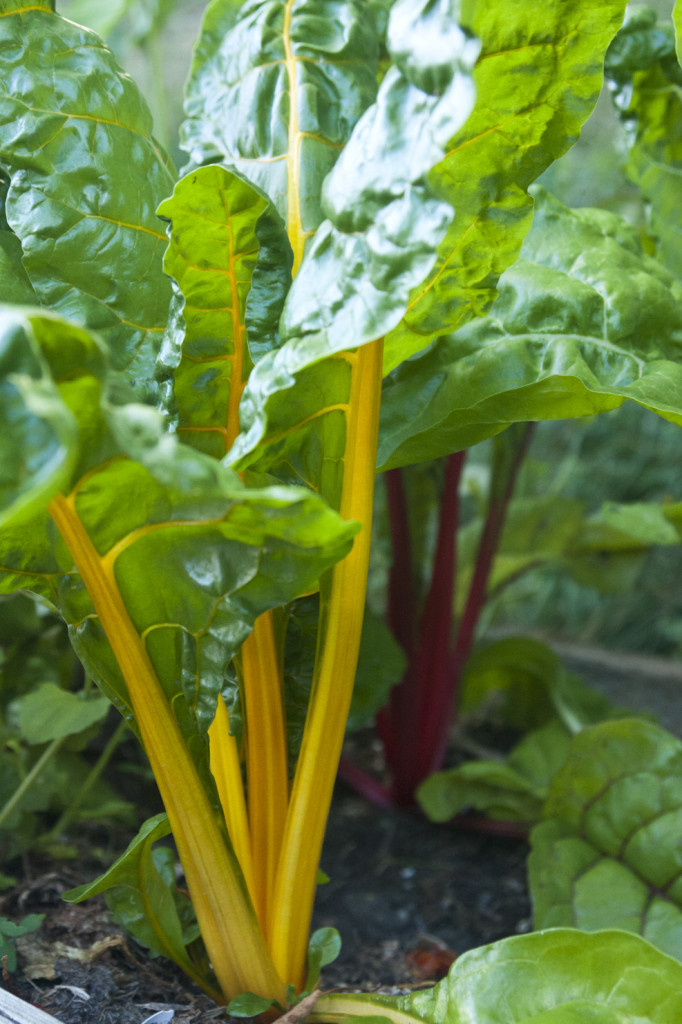 Serves 4
Ingredients
2 large bunches kale or chard
2 Tablespoons extra virgin olive oil
2 cloves garlic, crushed and thinly sliced
3-4 small hungarian wax peppers, sliced
12 Botija or Kalamata olives, pitted and sliced
½ of a 4-ounce jar roasted red peppers
2 Tablespoons aged balsamic vinegar

Preparation
1. Cut the kale or chard into bite-size pieces, removing any tough stems. Rinse and shake dry.
2. Warm the oil and garlic in a large stockpot over medium-high heat (don't let it burn).
3. Add the sliced wax peppers and kale, stir-fry 5 minutes.
4. Add olives and roasted peppers. Cook over medium-high heat until the liquid has evaporated.
3. Spoon into a serving dish; scatter the garlic over the top. Drizzle with the balsamic vinegar. Serve warm or at room temperature.

Variations
Cook a protein first, like shredded free range chicken meat or sprouted cooked buckwheat groats in the oil and garlic. Then continue the recipe from, step 3.
[contact-form-7 id="1693″ title="Contact form recipe page"]


Powered by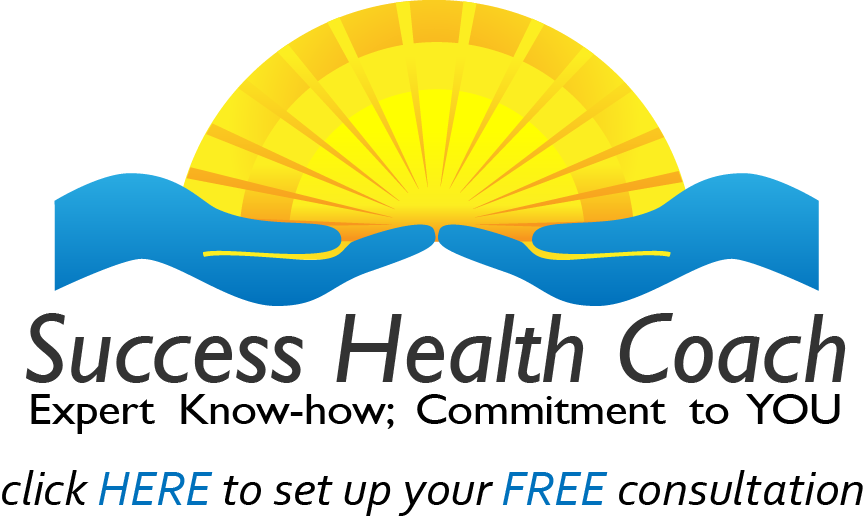 Copyright © 2014 Marie Sternquist. All Rights Reserved