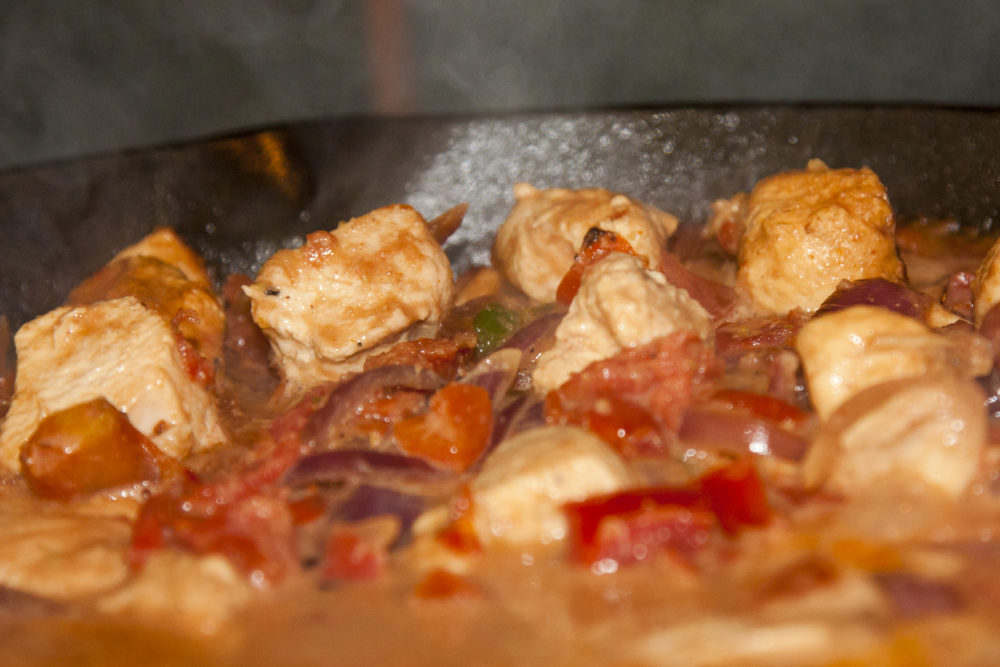 I love travelling! Recent trips to Florida to complete my "difficult cases" Nutrition Response Testing® level, then up to Vermont to see my dad (and enjoy the beautiful clean living countryside), then back to Anchorage via New York City… enjoyed a diverse melting pot of culinary flavors.
So of course I brought one home for you—a bit adapted of course. In fact, this one is adapted to fit your needs if you've been healing your gut on the Specific Carbohydrate Diet (SCD)—please watch the coconut milk—or on later stages of the GAPS protocol (Gut and Psychology Syndrome). And for everyone else? Just know that every bite tastes great and contributes to energy and health.
Enjoy!
Serves 4
Ingredients
juice of 2 limes
1 teaspoon lime zest (grated)
¼ teaspoon sea salt
¼ teaspoon white pepper
¼ teaspoon (or to taste) ground chili pepper
3 cloves of garlic, minced
2 pounds free-range chicken breasts cut into 1-inch chunks
1 tablespoon first pressing organic olive oil or coconut oil
1 red onion peeled and sliced into thin wedges
2 fresh tomatoes thinly chopped or 1 14-ounce can organic roasted and diced tomatoes
2 teaspoons minced fresh ginger root
1 cup coconut milk (use the recipe here if you are sensitive to the guar gum found in most store products)
Special equipment: a 6-8 inch cast iron pan
Preparation
Combine the lime juice, zest, spices, and garlic in a bowl with the chicken. Mix to coat the chicken and let marinate at least an hour—overnight in the fridge is fine.

Heat the oil over medium heat in your cast iron skillet. Add the marinated chicken chunks and brown lightly, 5 minutes.

Add the sliced red onion and continue to brown the chicken 5 more minutes.

Reduce the heat and add the tomatoes, ginger, and coconut milk. Stir in thoroughly.

Simmer another 10-15 minutes until the chicken is thoroughly cooked.
Enjoy!

Copyright © 2016 Marie Sternquist. All Rights Reserved