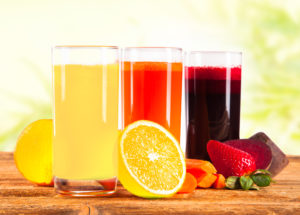 Lemonade on a warm summer day is, well, the next most American thing after… maybe, baseball. What could be better, or easier, than grabbing a lemon, cutting it in half, and squeezing the amazing—electrolyte rich—enzyme rich—digestive aiding—lemon juice into some clean spring water. Perhaps add a mint sprig… and relax in the sun.
What could be better? Beet Kvass Lemonade of course! Get all the benefits of lemons with the added boost of probiotics and even more liver-loving enzymes.
Jump over to my probiotic foods page and check out how to make Gingered Beets. Very simple: peel, slice, and place the beets and sliced ginger in a clean jar, add spices, cover with brine, place in a warm (but not sunny) place for 4-7 days.
Makes 2 quarts
Mix Together
3-4 cups beet Kvass (the juice from probiotic beets)
8-10 small lemons, juiced and seeds removed
¼ cup dark maple syrup
Filtered water to bring to 2 quarts

Pour over ice and add a wedge of lemon and/or add a sprig of fresh mint. Delightfully refreshing!
Use the beets as a side dish on their own, in Roasted Beet & Cabbage Slaw
Got beets and want the lemonade today? It won't be probiotic, but you'll surely like the combination of beets and hibiscus in this lemonade recipe.
Copyright © 2017 Marie Sternquist Cecchini . All Rights Reserved