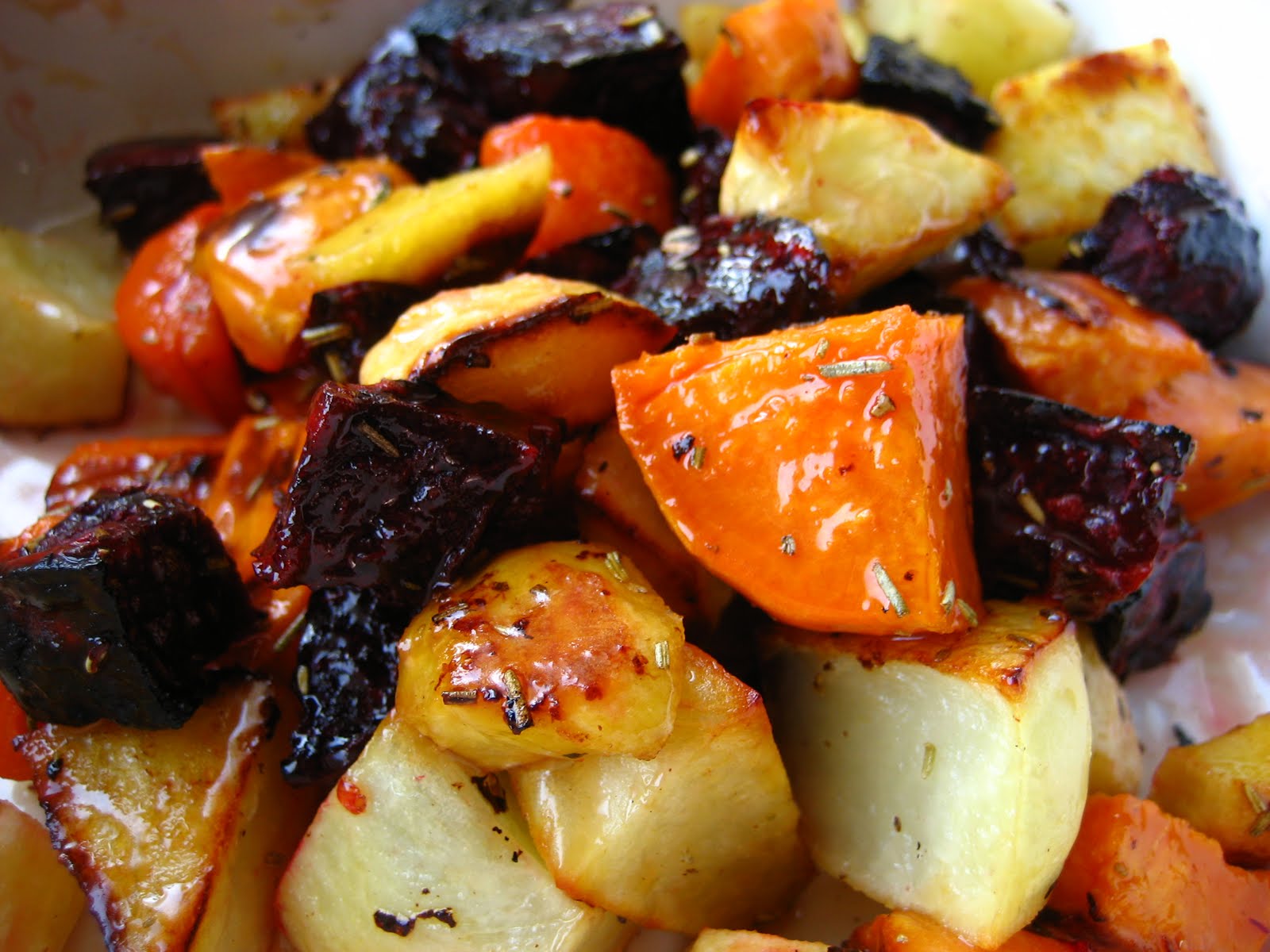 This colorful assortment of vegetables is simple and perfectly balanced by the exact subtle spices and herbs needed for festive fare.
Serves 8

Ingredients:

2 Yams
3 Red potatoes
4 Yellow beets
salted water for boiling
1 Yellow onion
¼ Cup Olive oil
3 Garlic cloves, crushed
1 Tbs Tarragon
1 Tbs Rosemary
1 Tsp Sea salt
1 tsp Fresh ground black pepper

Preparation:
1. Peel all the root vegetables and slice thick, then slice in half again.
2. Bring a pot of salted water to boiling and add the above prepared root vegetables.
3. Boil about 10 minutes until just tender; do not overcook as you want them to retain their shape and not fall apart. Check by inserting a fork to check softness, you want to feel some resistance but not like when they were raw.
4. Remove vegetables from heat and drain the water (can prepare ahead to this point).
5. In a bowl, mix the olive oil, crushed garlic, tarragon, rosemary, salt and pepper.
6. Thinly slice the onion lengthwise.
7. Add the sliced onion and pre-cooked root vegetables to the bowl of seasonings and toss thoroughly. The seasoned oil should evenly coat all the vegetables.
8. Spread the seasoned vegetables on a baking tray.
9. Place a rack about 6 inches from your broiler and turn the broiler on, in my oven a med-hi setting works best.
10. Place the veggies under the broiler to brown. Check them frequently or watch through your oven window. Depending on heat and distance this takes about 3-5 minutes.
11. Stir or turn the veggies to evenly brown them.
12. Transfer to a serving dish when evenly golden brown to your liking.
Copyright © 2010-2018 Marie Cecchini Sternquist All Rights Reserved