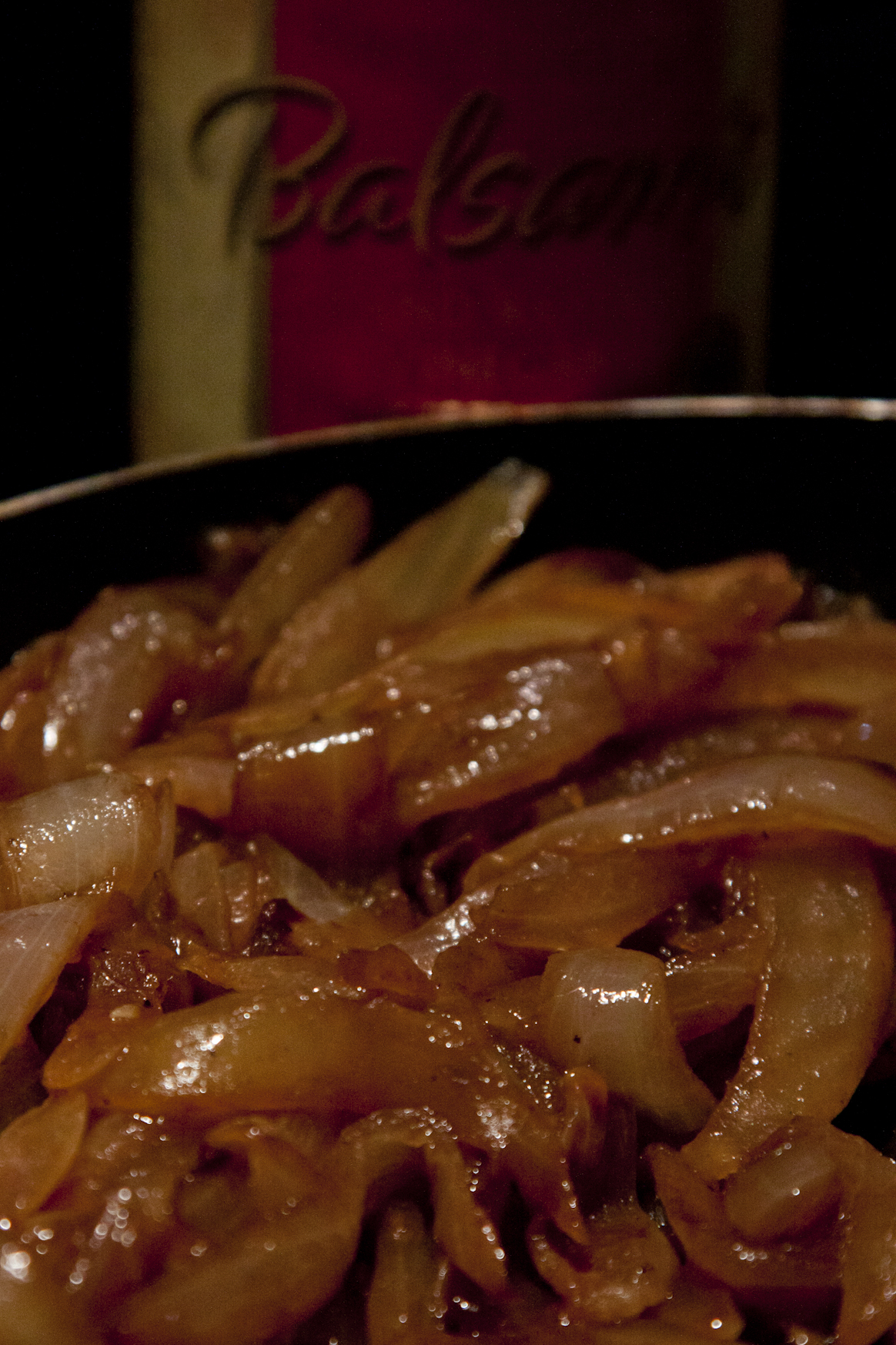 These caramelized onions are deeply flavored and sweet without sugar. Be patient while cooking them. Long, slow cooking renders them sweet with a lasting flavor. You can prepare them ahead or you can spend just 15 minutes slow-cooking them and serve them freshly warm.
The important piece is to use your best balsamic vinegar, but not too much of. The intensity of balsamic vinegar varies; add it drop by drop until it imparts a nice complexity and sheen to the onions but doesn't cause them to taste like vinegar.
Serves 4

Ingredients:

2 large Vidalia onions, sliced thin
2 Tbs pasture butter (butter from grass-fed cows)
sea salt to taste
1-2 tsp Balsamic vinegar
Preparation:
1. Heat butter in a large skillet over medium heat until it just coats the bottom of the pan. Do not burn.
2. Add the onions and turn the heat to very low. Sprinkle with salt.
3. Cook the onions uncovered, stirring occasionally, until they are the color of a polished mahogany table, about 30 min stirring often. They will shrink dramatically.
4. When onions become translucent, add balsamic vinegar drop by drop until the flavor of the onions is complex but not vinegary.
240 E. Tudor Road, Anchorage AK 99503
907-743-3040
Copyright © 2011 GL Sternquist DC, Inc. All Rights Reserved