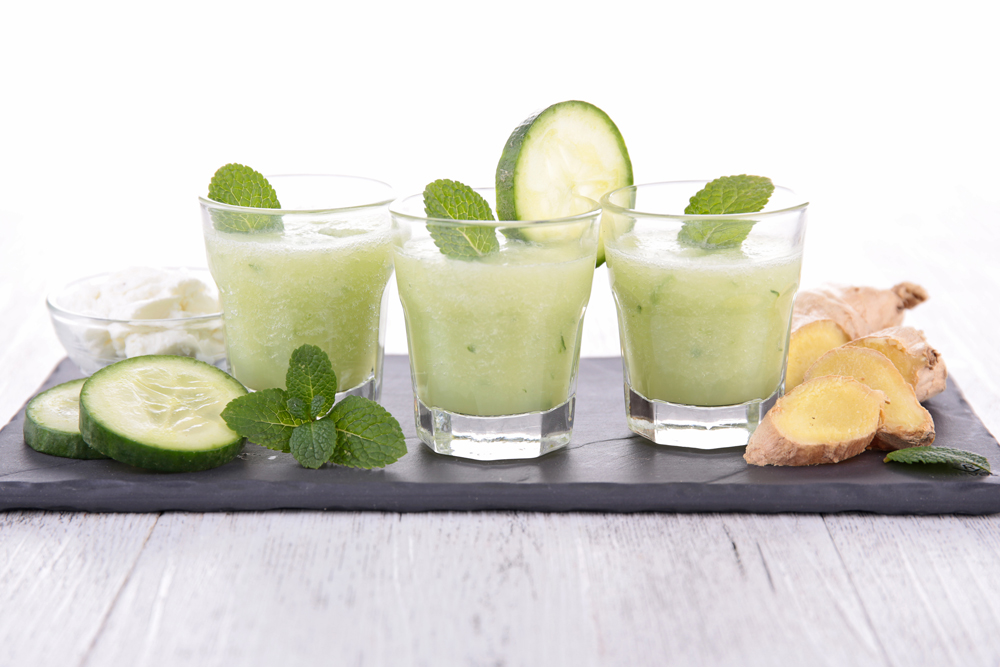 Light and refreshing, this ginger smoothie is a great way to get your 21 grams of protein and a serving of vegetables or fruit to start your day. My personal favorite uses cucumbers but lettuces, spinach, or even an apple are great options. Plus, ginger is not only an energizing spice, it also supports digestion. 
Blend Together
1 – 1½ cup of unsweetened almond milk
2 Tablespoons almond butter
2 teaspoons freshly grated ginger
¼ teaspoon ground nutmeg
1 cup (handful) romaine lettuce, baby spinach, or cucumber slices
2 tablespoons of whey protein or collagen powder
Serve immediately and Enjoy!
Copyright © 2017-20 Marie Sternquist. All Rights Reserved