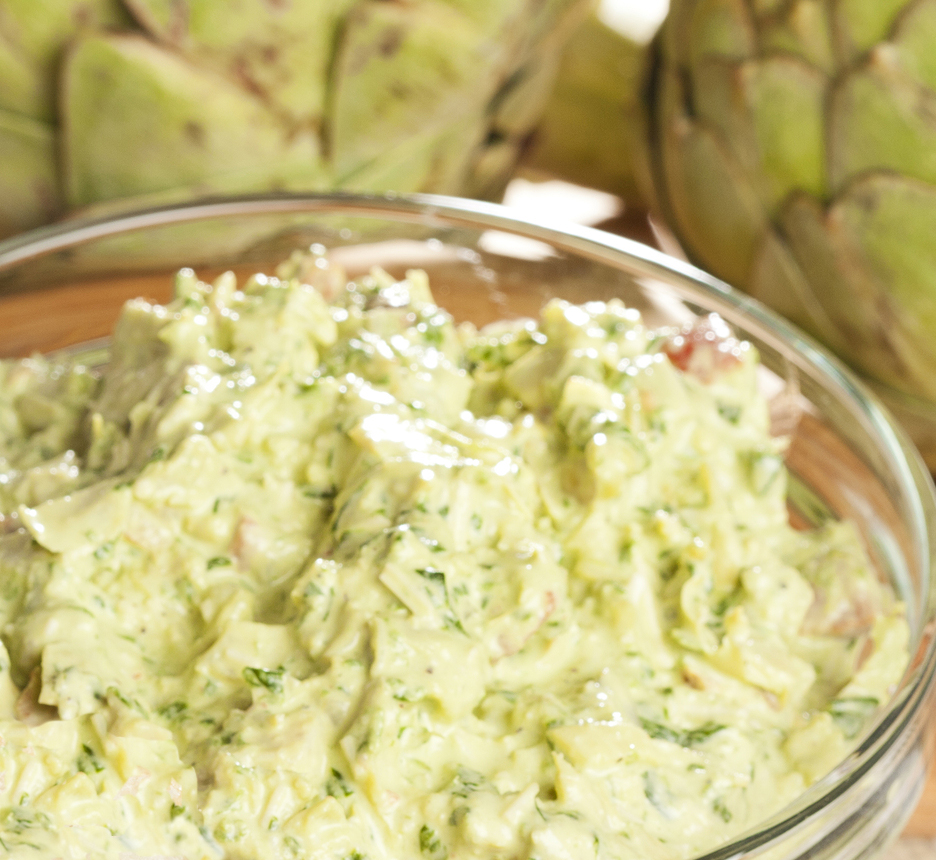 For those who've eliminated mayonnaise, dairy, eggs… for various reasons or allergies. Could it be possible to reform, to revitalize, to remake the beloved spinach artichoke dip into something amazing? Oh yeah…
When I go to social gatherings, not one to force my way of eating on others, I like to bring something really good and don't fess up about the health benefits (or what isn't in it). I just smile and wave… except recently: A small tribe of friends have begun bringing selections from this website—or smart adaptations. I guess my health profession is out of the bag.
With the main dishes and salads covered, let's get into appetizers. Hunger is the bane of healthy eating decisions. Hungry is when we grab something fast; anything if we're not careful. And at these social events of just snacks and similar, hunger faced with an array of temptations… forget about it. Game over. The sugar-ful mayo and inflammatory oils used in most dips, snacks and crackers can set off a digestive protest followed by headaches, sniffles and even skin rashes like there is no tomorrow.
I love being pro-active. Personally, I think this dip is better than the one we associate with parties.
Yields 4 cups
—
Ingredients
¾ cups cashews (soaked overnight in filtered or spring water)
½ cup water
2 large handfuls of spinach
2x 14-oz cans or jars of artichoke hearts
1 Tablespoon extra-virgin olive oil
1 small onion, diced
2 garlic cloves, minced
1 teaspoon sea salt
½ teaspoon black pepper
¼-½ teaspoon cayenne pepper
½ Tablespoon fresh squeezed lemon juice
1 cucumber, sliced

Preparation

1. Drain and rinse the soaked cashews
2. In your Magic Bullet or food processor container big enough to hold the additional ingredients, cream together the water and soaked cashews. Set aside for now.
3. Drain and rinse the artichoke hearts, set aside
4. In a saucepan, quickly warm the olive oil. Add the diced onions and minced garlic; sauté about 2 minutes until the onions are translucent.
5. Stir the artichokes, sea salt, black pepper, and cayenne into the saucepan and warm through.
6. Combine the warmed artichoke mix with the creamed cashews, spinach, and lemon juice. Blend until smooth.
7. Serve warm with sliced cucumbers (my family also loves this with red pepper strips)
Copyright © 2014 Marie Sternquist Cecchini. All Rights Reserved