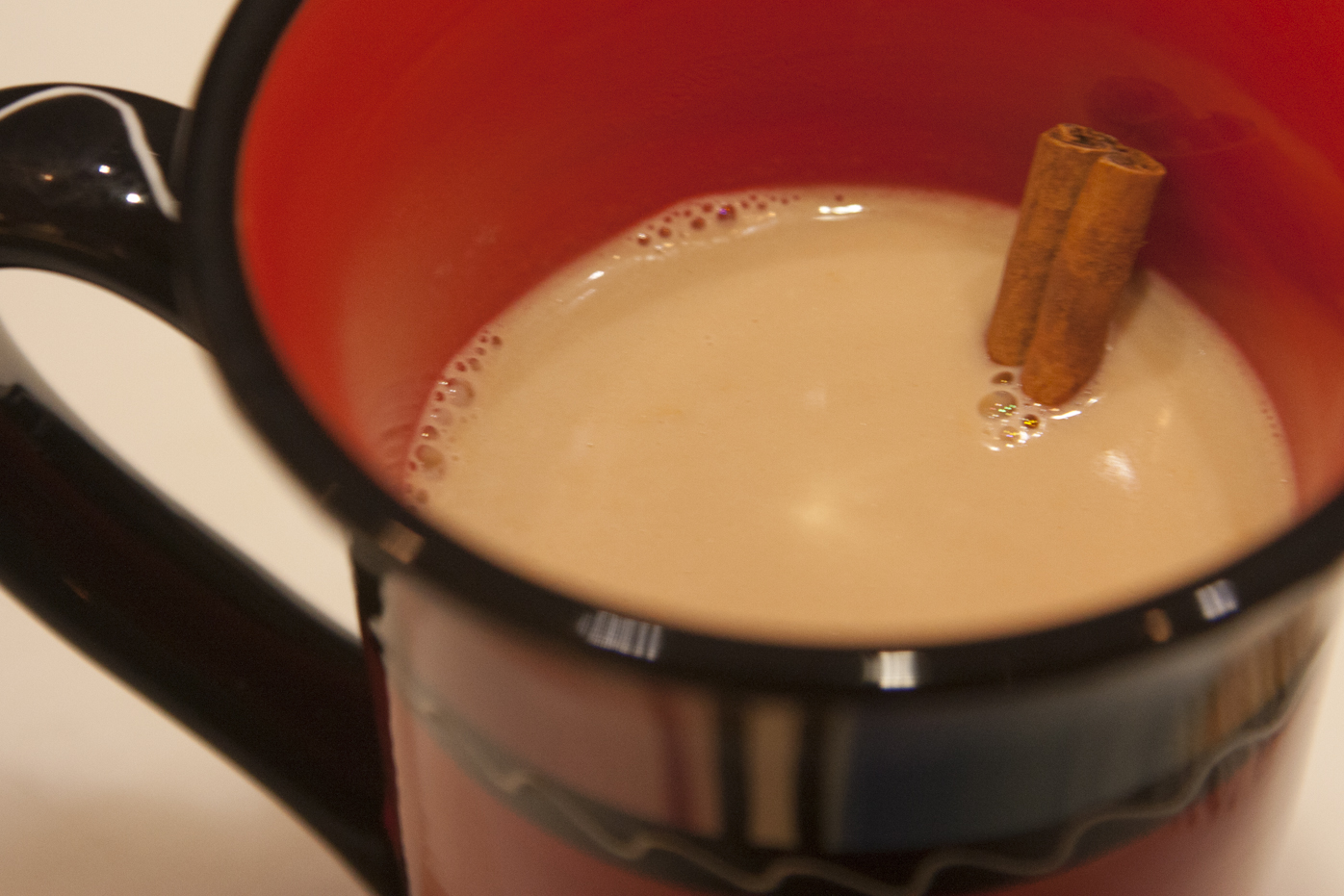 After a day on the slopes, what could be better than a good book and hot Chai?
Makes 6 cups

Ingredients:

2-inch piece fresh ginger, peeled and cut into thin rounds
4 cinnamon sticks
2 teaspoons black peppercorns
10 whole cloves
6 cardamom pods (or ½ teaspoon of whole cardamom)
2 cups cold water
6 bags of black tea (Darjeeling is best)
2 cups coconut milk
¼ cup real Maple syrup
Preparation:
1. Using mallet or back of large spoon, lightly crush or bruise spices.
2. Add water and bring to a boil over high heat.
3. Reduce heat to medium-low, cover, and simmer gently 10 minutes.
4. Remove from heat, add tea bags and steep 5 minutes.
5. Discard tea bags and strain liquid through a wire mesh or cheesecloth into another medium saucepan.
6. Add milks and syrup.
7. Bring Chai to simmer over high heat, serve hot.
Curious about maple syrup? Read its health benefits here.
Copyright © 2013 Marie Sternquist. All Rights Reserved