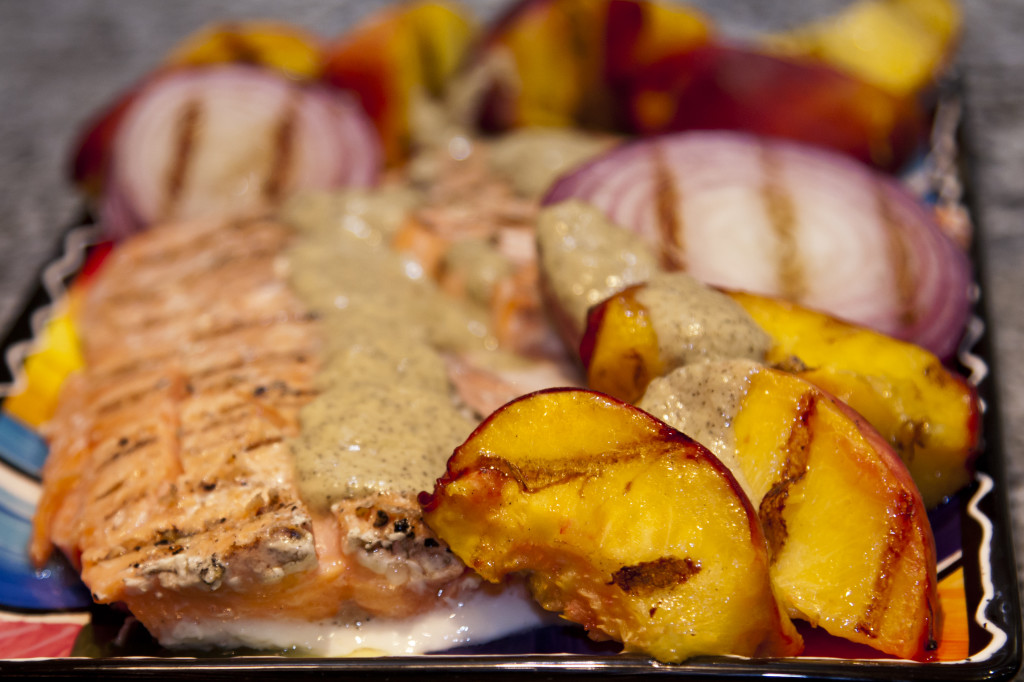 The king of fish, Alaska salmon is like a summer holiday, a dinner with best friends, true comfort food. Today one of my husband's patients gifted us beautiful, fresh caught, red sockeye salmon fillets. Steve, thank you!
This beautiful dish is an amazing combination; the perfect marriage of flavors between salmon, ginger, salty and pungent with a fruit side for fun. Hard to admit how easy it is when it is so elegant. Enjoy!
Serves 4
Ingredients
1 tablespoon apple cider vinegar (unfiltered, raw)
1 Tablespoon grated fresh ginger
1 teaspoon fresh thyme leaves
4 Tablespoons extra-virgin olive oil
sea salt and pepper
1 medium red onion, thickly sliced
3 peaches, cut into wedges
4 6-ounce wild-caught salmon fillets (about 1 inch thick, skin on)

Preparation
1. Heat grill to medium-high.
2. In a Magic Bullet or food processor, cream together the vinegar, ginger, thyme, 3 tablespoons of the oil, and ¼ teaspoon each salt and pepper. Set the creamy vinaigrette aside.
3. In a large bowl, gently toss the onions and peaches with the remaining 1 tablespoon oil.
4. Rub both sides of the salmon with oil and then season the fleshy side with ½ teaspoon salt and ¼ teaspoon pepper.
5. Place the onions on the grill first, they take the longest. Turn grill down to medium; grill 2 onions minutes before starting the salmon.
6. Place the salmon on the grill flesh side down. Cooking times produce medium-rare salmon, which is not quite opaque in the center. Grill the salmon and onions another 2 minutes.
7. Carefully flip the salmon to skin side down (this is easier if you've cut it into individual servings but I didn't do that. Note that the smaller individual fillets will cook faster). Also turn the onion slices to cook the second side.
8. Place the peaches on the grill and cook until tender, 2-3 minutes per side, while the salmon and onions finish. Use tongs to turn the peaches once while the second side of the salmon and onions are grilling.
7. Arrange all artistically on a serving dish. Drizzle the salmon with the vinaigrette and serve with the onions and peaches.
A simple mixed greens salad rounds out this beautiful dish.
[contact-form-7 id="1693″ title="Contact form recipe page"]


Powered by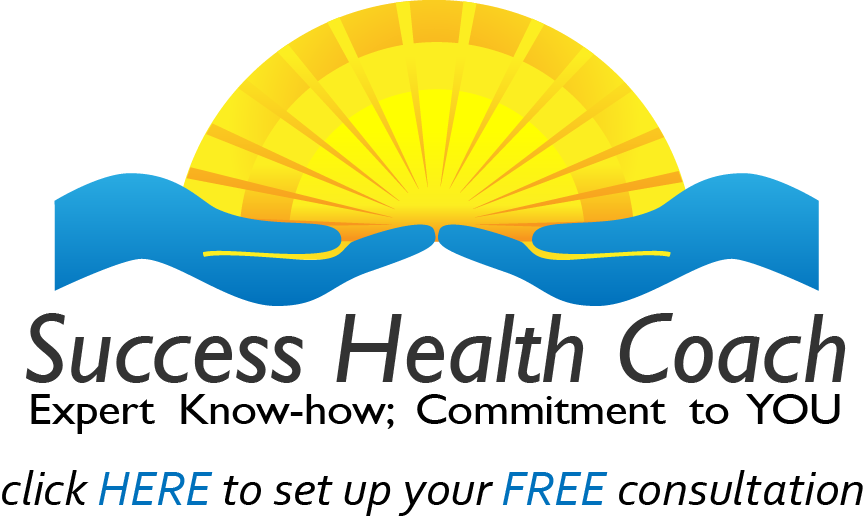 Copyright © 2014 Marie Sternquist. All Rights Reserved