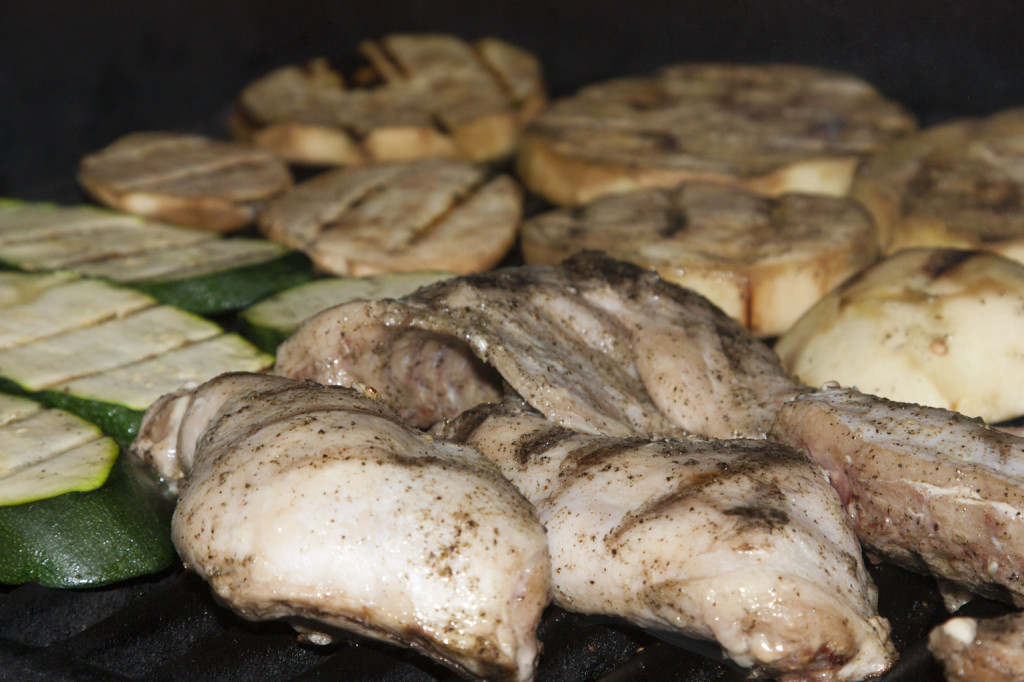 I prefer cooking my meat on the grill year round, the flavor is amazing and the clean-up fast. But this rabbit recipe also works very well roasted in the oven at 200ºC/400ºF. If you cook it in the oven, turn the pieces of rabbit several times to ensure even color and cooking, It will need 20-30 minutes depending on the size of each cut of meat.
Serves 4 cups
Ingredients
one (3 to 4 pound) rabbit, cut into 8 pieces
½ cup extra-virgin olive oil
4 garlic cloves, broken
½ teaspoon sea salt
freshly ground pepper
1 teaspoon thyme
1 ½ teaspoon rosemary
Assorted vegetables for grilling:
2 tomatoes, halved
1 sweet onion peeled and sliced into ½ inch steaks
1 eggplant, peeled and sliced crosswise into ½ inch-thick rounds
2 zucchini, sliced on a bias into ½ inch thickness
assorted crimini, portobello, or wild mushrooms cleaned, cut the large ones, and skewer for better grilling
Preparation

1. Wash and pat dry the cut rabbit; place the cut rabbit in a bowl.
2. Using your smallest Magic Bullet cup, blend the oil, garlic, herbs, salt and pepper. Pour half the marinade over the rabbit and coat evenly. Allow the rabbit to marinade and tenderize for several hours.
3. Clean and prepare a grill to medium heat.
4. When the grill is hot, cook the rabbit on each side until nicely seared and cooked through, about 5 to 7 minutes per side.
5. Clean and prepare the vegetables, season with remaining marinade. Halfway into cooking the rabbit, place the vegetables on the grill and cook on each side until nicely browned and softened, about 2 to 3 minutes per side. Serve hot or room temperature.
[contact-form-7 id="1693″ title="Contact form recipe page"]


Powered by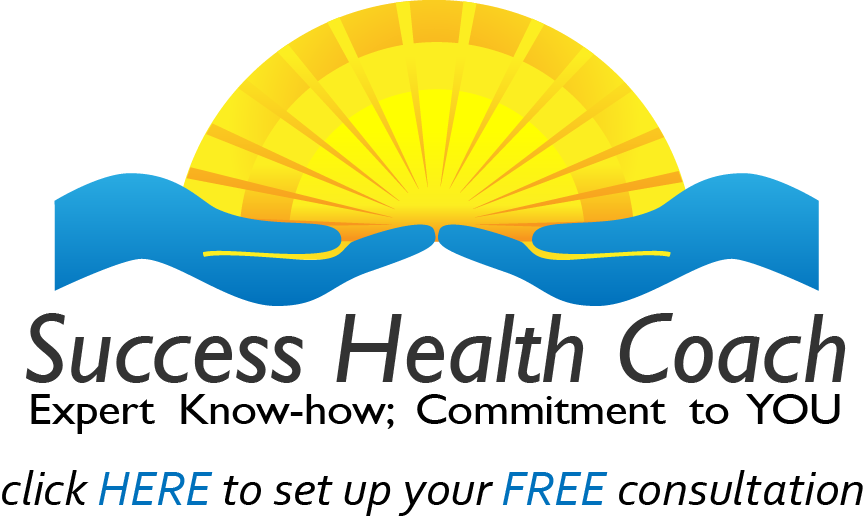 Copyright © 2014 Marie Sternquist. All Rights Reserved