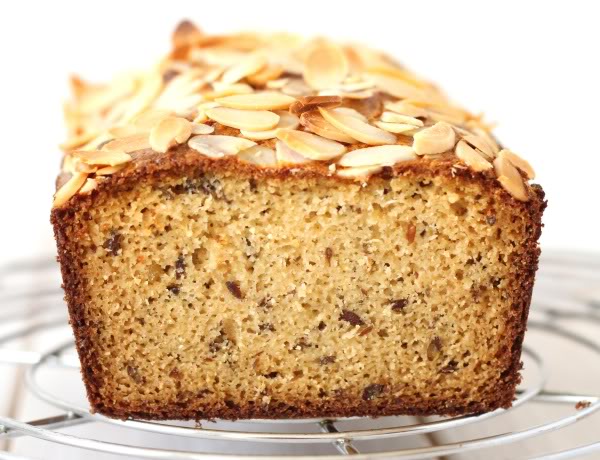 The movers and shakers of the great taste treat world arrived for the first annual Recipalooza. Bringing dishes brim full of soups, sauces, salsas, crackers, crusts, kraut, and even chocolate mousse. With so many awards to give out, who gets the next blue ribbon?
the envelope please…
chef extraordinaire but alas anonymous (to me anyway) with Cinnamon Nut Bread. This is just really easy and tasty. Enjoy it!
Makes 1 4×9 bread loaf
Ingredients
3½ cups almond flour
½ teaspoon sea salt
1 teaspoon baking soda
1 teaspoon arrowroot powder
1 teaspoon cinnamon
½ – ¾ cup pecan pieces (my preferred nuts, choose your own)
4 large eggs, beaten
2 Tablespoon raw honey
¼ cup butter
1 teaspoon apple cider vinegar
1 teaspoon vanilla

Preparation

Preheat the oven to 350 degrees F.
Melt the butter in a small saucepan, add the honey and remove from heat creaming in the honey completely. Pour into a bowl and set aside to cool.

Combine all the dry ingredients.

When the butter has cooled enough, cream in the eggs, vinegar and vanilla.
Fold the dry ingredients into the wet.

Line a 4×9 bread pan with parchment paper or grease well.

Pour the batter into the pan and cover with a lid or foil.
Bake covered for 10 minutes.

Remove the cover and continue baking an additional 35-40 minutes until a toothpick inserted into the middle comes out clean.
It's a bit crumbly if you try to serve it to quickly. Just resist! After about 10 minutes it removes nicely from the pan—then have at it with some good pasture butter…

Copyright © 2014 Marie Sternquist Cecchini. All Rights Reserved