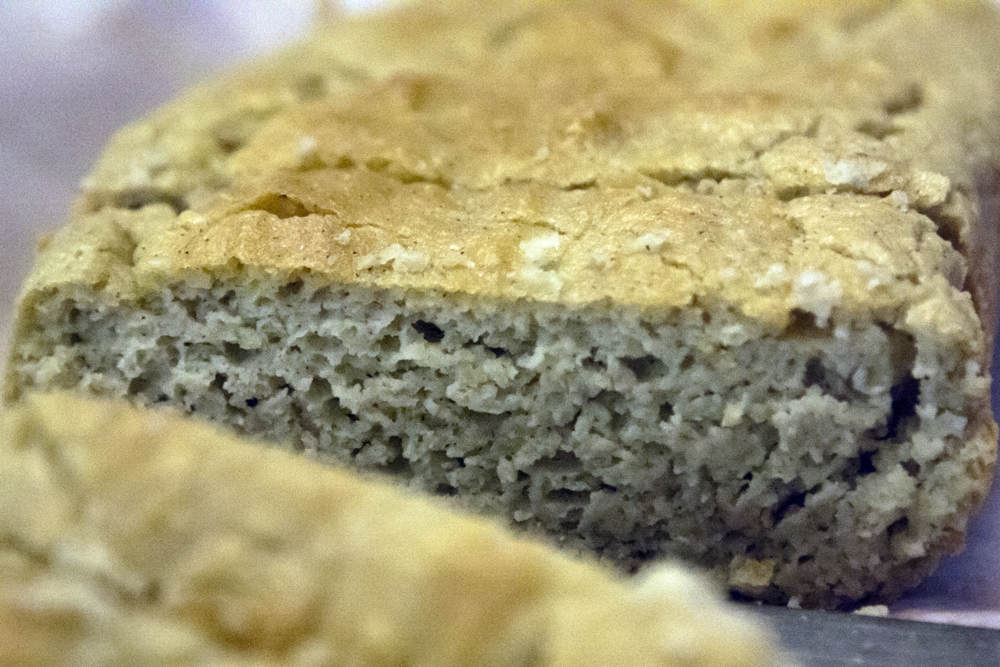 The autumn leaves and chill in the air brought me indoors today—baking mode. Time to answer the big question: "What's there for lunch?" or better yet, "How do I make that amazing, fluffy, tangy sourdough gluten-free and grain-free bread?"
Or… what do I do with all that coconut milk kefir I keep making…
For good reason, bread is no longer a staple in my household—not even sprouted or pseudograin gluten-free breads. But occasionally…
…drizzled in pasture butter… ahhhh
Because kefir has many of the components of sourdough, you can make sourdough starter directly from kefir! The sourdough will have the same cultures as the kefir, a wonderful fermented food, and it's faster—you don't have to wait for days for the dough to sour. Try this gluten-free sourdough bread and definitely send me your favorite variations.
Makes 1 loaf
Ingredients
4 cups almond meal flour
1 cup Coconut Milk Kefir
4 large eggs, separated
1 teaspoon baking soda
½ teaspoon sea salt
you will also need a bread pan, parchment paper, and oil to grease the parchment paper. I used coconut oil; olive oil will also work.

Preparation

One day before you want bread: make the kefir-almond-sourdough:
1. Combine the almond flour and coconut milk kefir in a glass bowl. Mix extremely well to remove all the lumps. It will be very thick. Cover with a plate or lid.
2. Place in your oven with just the oven light on. You need some warmth, but it cannot be hot—do NOT turn the oven on low. Let it culture in the oven, undisturbed, for 12-20 hours.
Making the bread:
3. Remove the kefir almond sourdough from the oven. Preheat the oven to 325 degrees for baking.
4. Line a bread pan with parchment paper, then grease the parchment paper with oil to make it non-stick.
5. Separate the egg whites into a bowl while putting the yolks into the kefir almond sourdough mixture.
6. Mix the yolks, baking soda, and sea salt into the almond sourdough mixture.
7. Using an egg beater or whisk, beat the egg whites until they are just starting to hold. You do not need to over-beat them, they should be softer and just starting to hold without making stiff peaks.
8. Gently fold the egg whites into the sourdough batter (keep the residual egg white for step #10) Mix well but slowly to keep the egg whites fluffy.
9. Transfer the batter to the prepared bread pan.
10. (Optional) there is usually a little extra egg white in the bowl. Using a pastry brush, gently and with a very light touch brush the egg white over the top of the bread to give it a nice crust as it bakes.
11. Bake at 325 degrees for 50 minutes—or until a toothpick comes out clean (this can vary a lot depending on how dry the almond flour was to start). For the last 10 minutes, turn the oven to 375 degrees to brown the top.
12. Remove from the oven and cool at least 10 minutes or it will be hard to slice.

Copyright © 2014 Marie Sternquist. All Rights Reserved