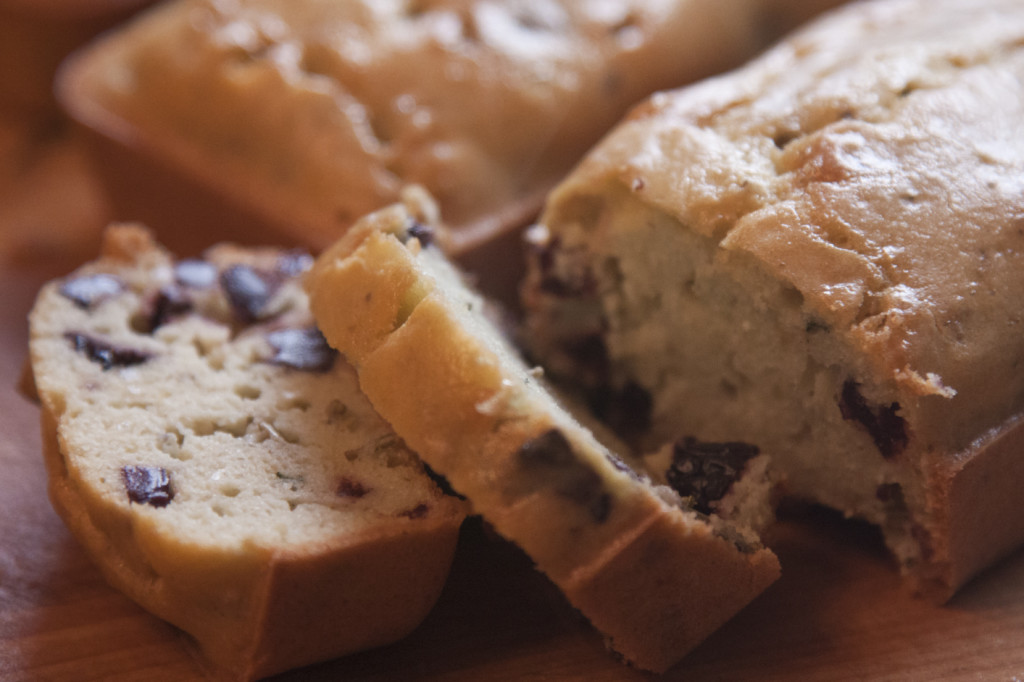 My herb garden's in full growth now with rosemary running all over, a pinch of summer savory, and some black botija olives in my pantry. Time and ingredients for one of my favorite breads: focaccia. I decided to make individual loaves for my family of three, but mini-muffins, or even spread out on a baking tray should work well too—just adjust the baking time.
These little loaves turn a beautiful golden brown and the combination of coconut and (I used) tapioca flour keeps them nicely light and fluffy. This is a true wheat-free, gluten-free bread keeper. Delicious!
Yields 3 personal size mini-loaves
Ingredients
¼ cup arrowroot or tapioca flour
¼ cup coconut flour
¼ teaspoon baking powder
⅛ teaspoon sea salt
¼ cup extra virgin olive oil
4 large eggs
16 black pitted kalamata or botija olives, sliced
1 small garlic clove, finely minced
4 to 5 small branches of fresh rosemary, stems removed
1 oz sheep or goat's milk feta, crumbled (optional)
Preparation

1. Pre-heat oven to 350 degrees. Prepare individual loaves by lightly oiling.
2. In a small bowl combine the tapioca, coconut flour, baking powder and salt.
3. Crack the eggs into the center of the dry mixture and lightly beat then begin to mix with the dry ingredients. Pour the olive oil in and continue mixing until smooth, no lumps.
4. Stir in the olives, garlic, rosemary and crumbled feta if using.
5. Pour the batter into prepared loaf pans and bake for about 20 minutes until the tops are just lightly golden. (When I made muffins they took about 14 minutes until the tops were cracked and golden.)
6. Remove from oven and set to cool on a wire rack.
7. Loosen from loaf pans and serve with pasture butter.
Copyright © 2014 Marie Sternquist Cecchini. All Rights Reserved