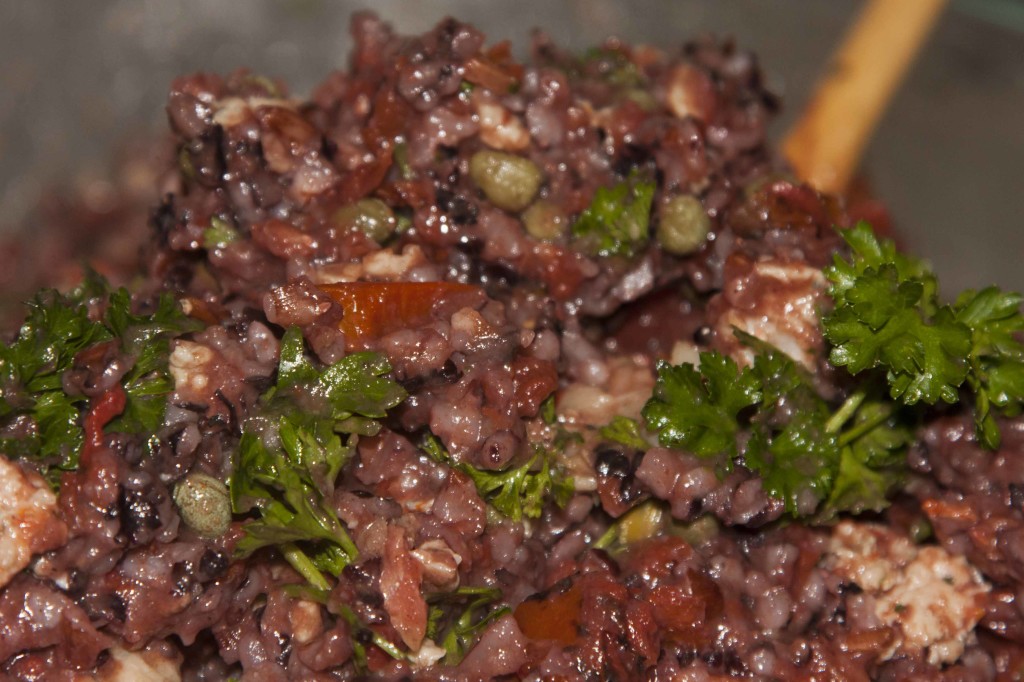 Growing up with an Italian last name and an Irish mom, we always seemed to have a culinary mix of cultures. Although the original (presumably authentic?) use of this stuffing was for stuffed aubergines (sounds so much tastier than calling them eggplant) or baked stuffed peppers, our traditional holiday turkey had a different stuffing each year and this one is delicious. We always made more than was needed to fit inside the bird or vegetable. This was greatly appreciated by my brothers who would return from some escapade or another to raid the fridge, or even have it for breakfast.
Serves 6

Ingredients:

¾ cup Wehani rice (a beautiful rust-colored rice)
¾ cup Forbidden rice (very black, short-grain, nutty-flavored rice) or wild rice
1½ cups Chicken broth
14 oz Tomatoes, diced ripe
2 garlic cloves, finely minced
1 pound Italian sausage (Mulay's mild is made without added sugar or nitrates)
1½ oz capers
12 Anchovy filets (about 2 oz)
½ teaspoon nutmeg
4 Tablespoons fresh parsley, finely chopped

Preparation:
The day before:
1. Put the rices into a bowl and cover with filtered water, let soak overnight. In the morning, drain the rice and let it sit out at room temperature until ready to prepare your stuffing. This is important; all seeds contain phytic acid which will bind important minerals. When you soak seeds overnight, the phytic acid is converted into something else and you will now get the enzymes and minerals you seek from your foods.
Making the stuffing:
2. Place the soaked rice, chicken broth, tomatoes, minced garlic and nutmeg into a pot. Bring to a boil, reduce heat to low and simmer about 45 minutes.
3. While the rice is cooking, break apart and sauté the sausage until cooked through; it may be lightly browned.
4. In a large bowl, mix the cooked rice mixture and sausage.
5. Chop the anchovies and mix anchovies, capers, and parsley into the stuffing.
6. If you are stuffing aubergines or peppers (or zucchini, or…) hollow out the vegetables and fill with stuffing mix. Place on an oiled baking dish and bake about 45 minutes at 350 F.
7. If you are stuffing a turkey, fill the cavity of a cleaned and prepared bird and bake per the time and temperature for that size bird (for turkeys I allow 15-20 minutes per pound at 350 F. The turkey is done when the thigh meat reaches an internal temperature of 180 F and the stuffing has reached a temperature of 165 F).
[contact-form-7 id="1693″ title="Contact form recipe page"]


Powered by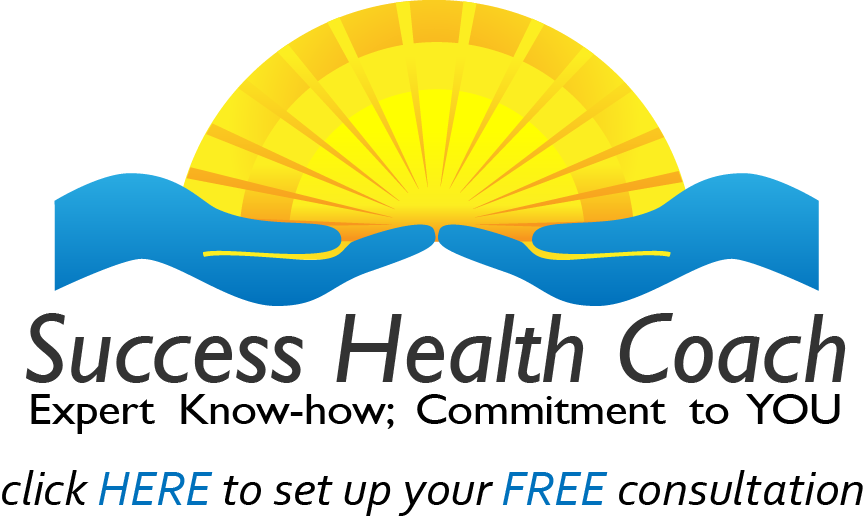 Copyright © 2010 Marie Sternquist. All Rights Reserved