Greetings healthy friends!
After wrapping up my year of training in integrated nutrition, I have a surprise for you. Especially for those of you who wrote me after my weight loss series.
Have you tried drastic measures to lose weight, regain energy, simply feel the way you should feel… ?
I hate to say this, but so often the problem is volumes of very poor information, fads and "quick fix" solutions. So the results don't last.
Many people I know have tried diet after diet, losing and gaining weight, berating themselves for not being able to keep the weight off, for not enough willpower, too big of an appetite, the wrong genes—or any number of really wrong conclusions.
Others know they need a way to re-balance key organ systems in order to make any healthful approach work at all, but they aren't sure where to start.
And most want some personalized guidance because, well, we are all unique. There is no one-size-fits-all solution to our health issues.
Restoring health can be a real struggle—but it doesn't have to be.
I know what this is like—I lived a decade with chemical sensitivity, low energy and excruciating back pain that caused me endless losses.
I finally discovered that the problem wasn't me. It was a lack of correct information put together in a way I could use.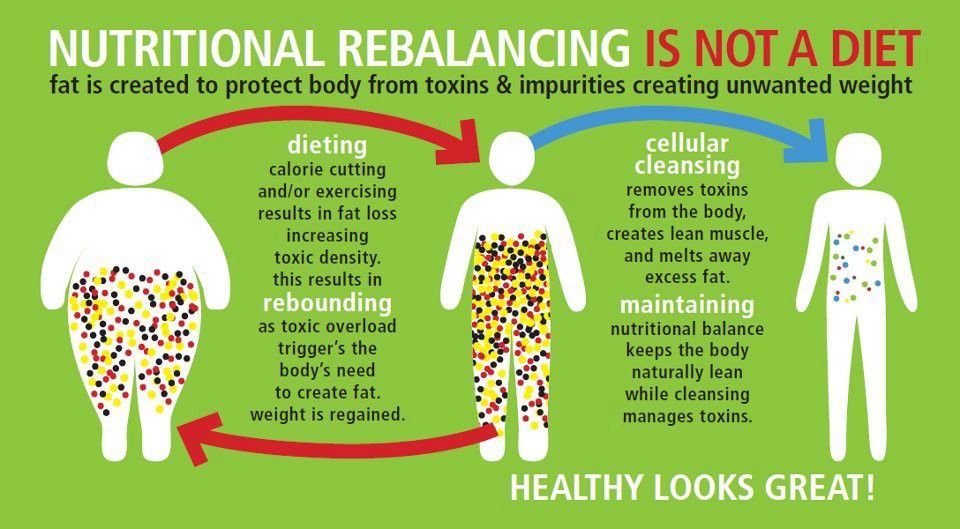 Nearly all the holistic literature I've studied points to inflammation as the root cause of modern health problems. But so little of it gives a step-by-step approach to handle the root causes of inflammation. And most "solutions" just chase symptoms or are way too complex.
Given my research focus on the effects of chemicals and drugs on the body, I understood the need to get rid of them. I've personally evaluated the effectiveness of several medically-supervised detoxification regimens—these work well but are expensive and not readily available.
I even bought and tried various pre-made cleanse programs to see if any might be appropriate for my clients.
Wow! As a research scientist for over 30 years—able to read the scientific literature rather than believe the internet—I honestly was shocked by the amount of conflicting and false "do this" "don't do that" information being sold in pre-made programs—especially by people who have been trained and should know better. And the pre-packaged processed shakes, those are even worse.
No wonder it's so hard to succeed!
Professionally, my purpose in life is to research and provide practical effective natural healing tools. This website exists to help you choose healthy and delicious whole foods.
The key to clearing up my own nagging health symptoms, and that may also be your solution, is to kick-start your body so it can rid itself of toxic wastes and reduce chronic inflammation.
Science Meets Practical
When your body hangs onto unwanted chemicals and waste products, it also hangs onto fat, has hormone imbalances, energy problems and chronic inflammation.
Few health problems will really resolve until you fix your body's ability to break down and eliminate accumulated wastes and restore health to key organs.
To do this, you need to give your body the tools it needs—genuine whole foods building blocks so your liver, colon, and kidneys can do their jobs. And you need a balanced whole foods cleanse with steps to help your body release and eliminate these built-up wastes.
With 30 years of clinical research focused on the effects of chemicals in our bodies and now a year studying over 100 dietary theories, I honestly know what works and what doesn't.
But even with helpful information, It's truly best to do a cleanse guided. Why? We are all different and all have unique needs. Plus, when you do it as a group you have other cleansers and experts to get you through those "tough spots" (read: non-compliance, giving up…)
End the rollercoaster and get you in a body you love, one that is packed with energy and feels great!
But where to start? Here's the surprise: I've developed the Rejuveo program so anyone can return an inflamed, overly toxic body back to health.
This step-by-step guided cleanse that you can do from your home is exactly what the body needs to fix itself. It's a whole foods cleanse that delivers.

Join my FREE Rejuveo™ cleanse kick-off talk at the Alaska Health Improvement Center on Tuesday April 15th. Learn to reduce inflammation and release weight naturally.
You CAN break free from chronic inflammation. Transform the way you look and think about your body and your relationship with nourishing food. Radiate beauty, heal from the inside out.
Warmly,
Marie
PS. I don't normally (hardly ever) promote things on this site. It's just that I've been asked time and again to offer a personalized program. I've developed this just for you and wanted to make sure everyone knows. I'll get back to the "health-sleuthing" next week. Thanks for reading!
[contact-form-7 id="1851″ title="Question form blog page"]