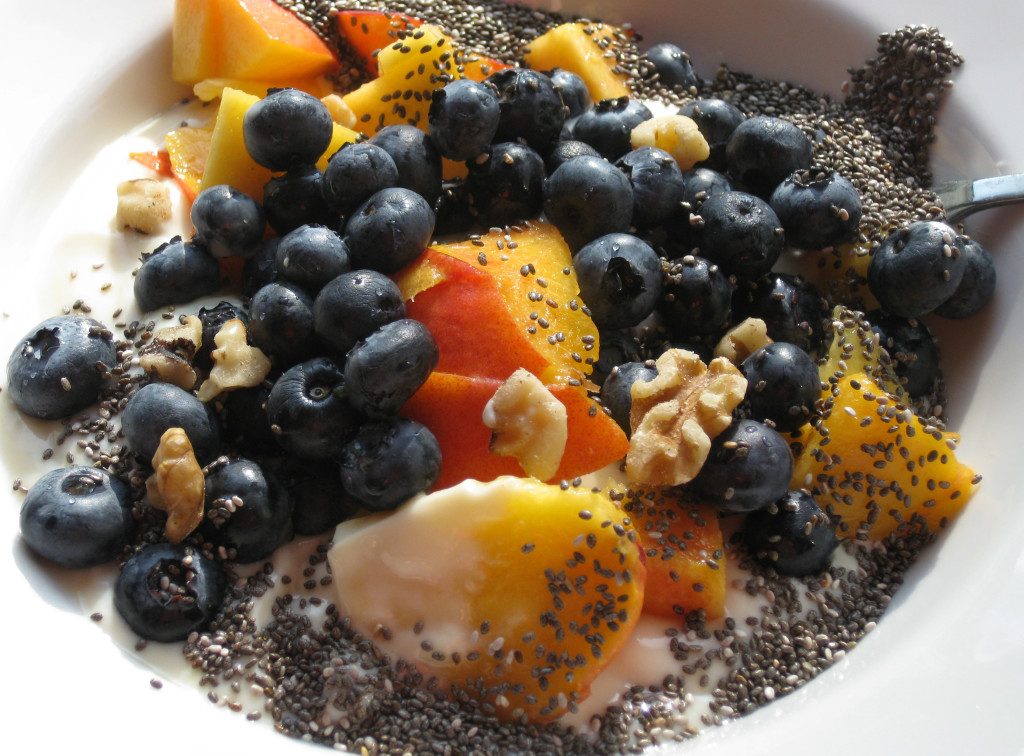 As I write this, it is prime berry season here in Alaska. And just in time from a client who is so happy with her new energy levels she is travelling the world. Apparently New Zealand has an incredible berry season also; this client writes: "this breakfast recipe gives me lots of energy to go all morning!"
We all want that! The creamy richness of healthy coconut milk makes this breakfast recipe very special, if absolutely simple, while the medium chain fats in coconut milk are very healthful for nerve system function, healthy thyroid, youthful skin, and ideal weight goals. (if you've heard otherwise, that is because early research used partially-hydrogenated coconut oils–which are just as bad as any other trans-fat).
Sue, thanks for sending and enjoy your adventures!
Per Serving:

fresh berries (strawberries, blueberries, raspberries, salmon berries… sliced peaches… even sliced persimmons… okay, reign me in–these are not all berries 😉
teaspoon sesame seeds
teaspoon sunflower seeds
teaspoon flax and/or chia seeds
2 Tablespoon raw cashew pieces or almond slices
unsweetened almond or coconut milk, or coconut milk kefir or probiotic coconut milk yogurt
Perparation
none really; just put the fruit into a bowl, sprinkle with seeds and nuts, add coconut milk, kefir or yogurt and voila!
Copyright © 2011 Marie Sternquist Cecchini. All Rights Reserved