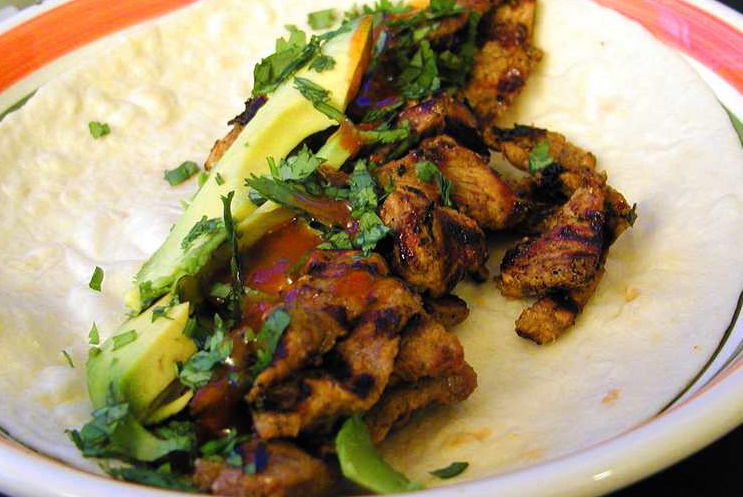 What could be better than spicy marinated and tender grass fed beef grilled quickly and served with gluten-free, grain-free tortillas plus an individualized selection of toppings? Adapted from an authentic recipe by a dear friend who hails from Mexico City, OurNutritionKitchen.com brings you authentic Carne Asada.
Serves 4
Ingredients
1½ pounds (grass fed) flank steak
4 garlic cloves, finely chopped
1 jalapeno pepper, finely chopped
¼ cup finely chopped cilantro
1 teaspoon cumin
1 teaspoon chili powder
1 teaspoon oregano
Pinch cayenne pepper
2 limes, juiced
1 orange, juiced
8 to 12 ounces micro-brew beer (or beef broth)

Preparation
Marinate & cook the meat:
Thinly slice the flank steak.
Combine all ingredients in a glass bowl and let sit several hours.
Grill over slow heat to desired doneness—usually just a few minutes per side.
Serve with your selection of lettuce, avocado, chopped cilantro, salsas… and our Freedom From Wheat and Corn Tortillas
serve and savor!
Copyright © 2012 Marie Sternquist. All Rights Reserved