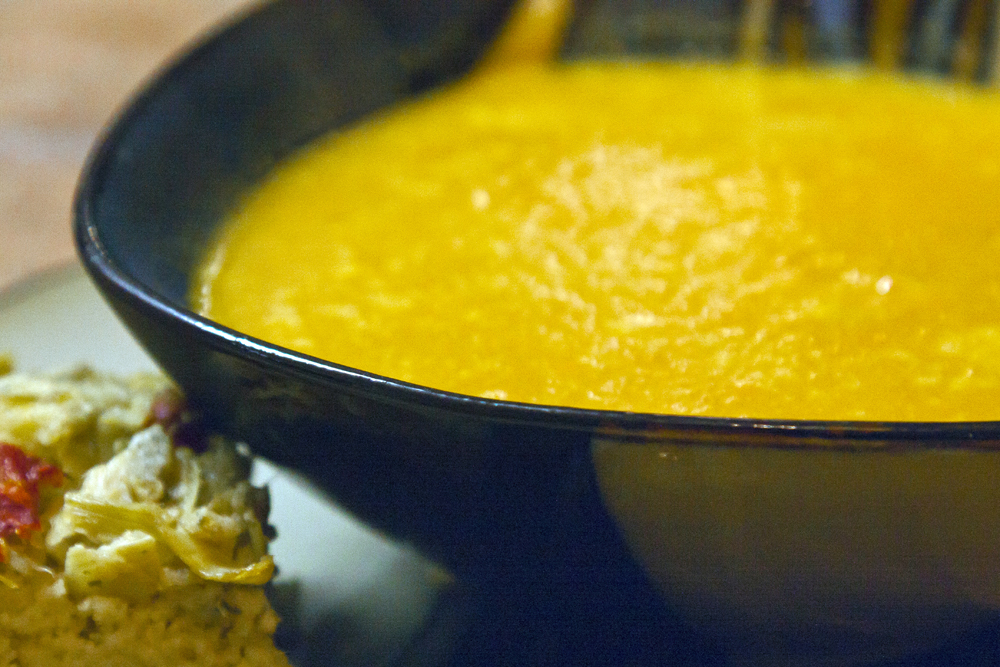 I have a really amazing new book from Sally Fallon… the whole first half is devoted to explaining the healing properties of bone broth. Benefits from reducing chronic inflammation, auto-immune problems, digestive disorders… and when you handle those you can finally have the energy you want and return to your ideal weight. And supported by an Appendix of the original research… more (for scientists like me who need to know  😉
So I just love it when I open to the second half of Sally's book and there are amazing recipes that my family loves to eat. I'm sharing this one because I modified it from what she wrote—I didn't have her acorn squash; plus for the blood type B or any weight-loss plan, root veggies are preferable to winter squashes.
Of course you can also make it for the sole and only reason that it tastes amazing!
Serves 4-6
Ingredients
2 large yams, baked and cooled
2 medium onions, chopped
5 cloves of garlic, crushed and minced
¼ cup extra virgin olive oil
1 teaspoon ground cumin
2 teaspoon ground coriander
1 teaspoon ground cinnamon
½ teaspoon ground allspice
½ teaspoon ground turmeric
½ teaspoon ground cayenne pepper
1 teaspoon paprika
2 medium organic granny smith apples, peeled cored and chopped
2 quarts bone broth from any bone type (I used beef)
Sea salt and freshly ground black pepper to taste
Juice of one lemon
optional garnish: sliced green onions and/or chopped fresh cilantro

Preparation
Peel the cooled, baked yams. cut into smallish pieces and set aside.

In a tall soup pot, add the olive oil, onion and garlic and cook over medium heat until translucent

Add the dry spices and cook just until aromatic. Remove from heat.

Pour about a cup of broth into your blender or food processor or Vitamix. Add the cooked onion mix and blend well. Return this to the soup pot.

Pour another cup or so of broth into your blender and puree the baked yams and chopped apple, adding additional broth as needed if it is too thick. You will use all the broth, but you may not have space for all of it in your food processor or blender of choice.

Add this puree to the soup pot. Pour any remaining broth into the soup pot and heat through over medium heat.

Add the lemon juice and then season to taste with salt and pepper.

Ladle into individual serving bowls and garnish as desired. Enjoy!
[contact-form-7 id="1693″ title="Contact form recipe page"]


Powered by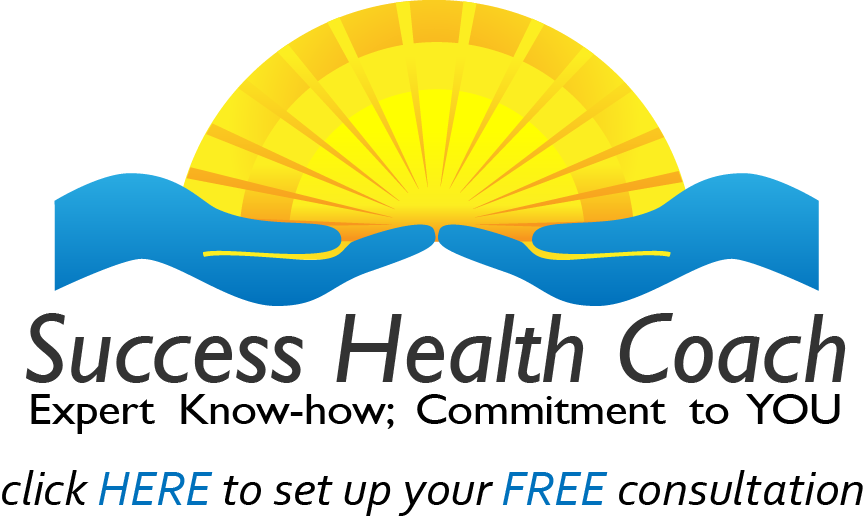 Copyright © 2015 Marie Sternquist. All Rights Reserved